Game Insights (Survival runs, Collection runs, other new features, etc.) What you think about it?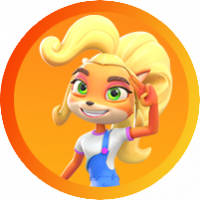 Adrenaline
Posts: 329
Level 3
So far, on the current game version (1.80.62) I could say they did a pretty decent job on some bug fix.
First of all, on Turtle Woods survival run, death leaves no longer occur. Some obstacles are also added and fixed in the track, which is pretty good, considering it became one of the most broken maps before the update. 👍 Tho', I havn't tried Bear It yet, I'll be doing a follow up insight about it when I do.
Second, most loading screens are now also looking good, if not awesome. 💕
Well, that's all for now about what I've seen so far, I'll be doing follow up insights throughout almost every part of the game, but if you have something to share, don't hesitate to tell them in this thread. 😊
Leave a Comment