Patch Notes - 1.80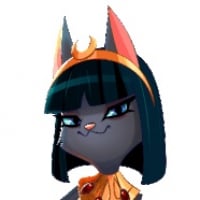 QueenMia
Posts: 12,986
Community Manager
🥭 Want to participate? Sign up HERE in 2 seconds! 🥭
Hey Bandicoots 👋
Your favourite marsupials are back with a new update!
👉Season 4: Survival of the Fastest is ongoing – face new Seasonal Gangs and Bosses each week!
👉 We're improving the user interface design and navigation
Following your feedback, we are simplifying the game interface to make it more user friendly. We have revamped the mission computer, made it easier to dive into your favourite runs, and built a recommendation system to point you in the right direction
👉 We've fixed a few bugs, mainly affecting bosses and runs. 
We are continuing to fix bugs and we proactively monitor our community to resolve issues with the game that impact players. We are aware of a number of issues, particularly in survival runs, and we are trying to resolve the root cause of these problems asap.
Hotfix:
Here is what is changing/has been fixed in the latest hot fix:
. Full silo causes egg tutorial to start
. Top Bar not updating
. Coco's dialog box overlaps the forage run button
. Defeated nitros oxide boss still appears in recommendation run menu.
. Unable to claim rewards at the end season reward pop-up due to screen not scaling properly
. Defeated gangs coming back
. Pop up when silo is full & unable to play Collection Run
💥 Some extra news regarding hot topics:
👉 Optimising run speeds
We have been working on optimising run speeds to make sure that every level is exciting for players - don't be alarmed if you find that on certain levels Crash and Coco have a sudden burst of pace!
👉 Collection Runs
We've heard your feedback and we are continuing to improve the collection run experience, but this is still at an early stage - More news to come!
👉 Balancing the Economy
We are trialing changes to portal weapon requirements, as well as giving more optionality to players to double resources on collection runs.
That's for now, Bandicoots! Have fun and see you on the run ✌️
Leave a Comment