Favourite Survival Run map?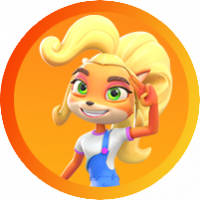 GloInTheDark
Posts: 64
Level 3
What's your favourite Survival Run map, and why?
Mine is Dino Might. I enjoy jumping from platform to platform. I like that I can pass over most booby traps and stay away from the bots while I'm up on those platforms (that way I have a clearer view of what's coming up instead of seeing Crashes and Cocos).
Second favourite would be Turtle Woods, because there seems to be more Aku crates, and I can survive longer because of that.
Third is Bear It, because of the hard-to-see snowballs and the evil seals who kill me early 😄
Favourite Survival Run map?
This is a public poll: others will see what you voted for.
Leave a Comment