Patch Notes - 1.90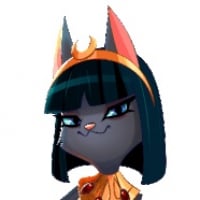 QueenMia
Posts: 12,981
Community Manager
🥭 Want to participate? Sign up HERE in 2 seconds! 🥭
Hey Bandicoots 👋
We've released two updates in the past few days: 1.90.37 and 1.90.56 which are now available to all players now! (1.90.56 contains fixes to comply with the AADC requirements in the UK - Check here for more info).
What's in the new updates then? Are you ready to party, Bandicoots? Join Crash and Coco as they celebrate their 25th Anniversary!
- Battle new Seasonal Gangs and Bosses including Pinstripe Potoroo and Sharkbite
- Enjoy celebration-themed Battle Runs featuring throwbacks to Crash Bandicoot's rich history
- New party-themed costumes
- New Missions to complete
- Fixes, optimisations and improvements, including:
. Rolling barrels get stuck in Sewer or Later collection run
. Nina Cortex's Nitro and TNT crates don't disappear after a full lap on the boss loop (Power Gem 34)
. Crashes on Huawei devices when connecting/reconnecting to server
That's it for now, Bandicoots. See you on the run!
Comments