Donating ingredients, steps, and wumpas to anyone you like on your team!!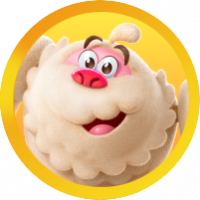 Mohamed90909
Posts: 56
Level 3
Most people around the world are frustrated in this game, and here are some examples:
1) Most people are forced to sell their ingredients because they don't have enough spaces for more stuff to be stored.
2) The steps are no longer useful once you have finished the bandicoot pass.
3) the wumpas are important for making portal weapons, but then you have too much wumpas that you can buy anything with it like you've hacked the game.
so instead of wasting them for personal gain, why not donate those stuff to your friends, your teammates on your team!!!. That way you'll never need to sell them but rather donate those stuff to anyone you like.
However, like all the other games, you can only donate those stuff to your teammates or your friends(if they're on your team or you can search for them) if you're on a team.
Thank you everyone and remember, save the environment by not wasting any of them( ingredients, steps, wumpas) and start sharing to everyone you like.
Thank you guys and stay safe 👍👍👍
Leave a Comment