Underground Passages in Survival Run were a HUGE MISTAKE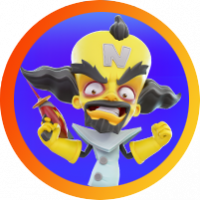 hanautaBOB
Posts: 659
Level 3
So, I got the Update and checked out Survival Runs, to see if they are still Killing Players with BS beyond their Control.
And of course they do.
Underground passages are a pretty dumb addition, since the underground segments just have the same arrangement of Crates and Obstacles as the ground area.
The only difference is that once the underground segment is complete there is one or multiple Mushrooms to get back on the "Main Floor" (like in every other run), but the game doesn't account for copy pasting a part that has Mushrooms so you can walk on floating stones in the sky... This means, if an area like that is in your underground segment and you step onto a Mushroom that leaps you too high, you die.
"Just don't go underground" - Not possible, there are arrangements that force you into the underground.
"Just don't touch Mushrooms until the end of the segment" - well, if the bad luck strikes twice, it might copy a segment there you have to step on Mushrooms that would usually leap you high in the air, so that can be impossible too.
My suggestion: Instead of fiddling around with what segments can appear in Survival Run, just FIX the REAL ISSUES of Game.
It's already pretty crappy the game can just Crash if you run too long in SR or you get thrown into oblivion by the Janky Camera or just fall through the floor (this one also still applies to Collection Runs), but instead of adding elements that cause EVEN MORE ISSUES, it would have been great to get some ACTUAL FIXES instead.
It's not the Variety of Obstacles that's a Problem, but Unfair Deaths and Crashing/Freezing that steals Tickets.
Focus on fixing these issues instead of adding stuff that's pointless.
Leave a Comment