ANTI CHEAT MEASUREMENT: get kicked or leave, the Trophy Contribution leaves as well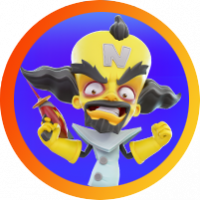 hanautaBOB
Posts: 667
Level 3
Or in other words, the Teams Leaderboard Score should ONLY consist of the Active Members Trophy Sum.
This would make it harder for cheaters to just add a load of trophies and then Vanish to boost a team to the Million.
They were 7th the whole season, but suddenly from yesterday, still 7th (so being somewhere around 400k to 450k Trophies)
To today, they gained 600k Trophies.
And if you look at the team, no one has a particularly high score.
Don't ask me why the join button hides away the player names...
Anyways I urge people to vote on this to hinder cheaters from ruining contest and bumping everyone else down.
@QueenMia Maybe you can push this suggestion directky to the Devs somehow? It shouldn't be too hard to implement and do a lot against cheaters.
They'd have a hard time sitting there with their huge stash of trophies without getting banned by the system, reported by other players or kicked by an honest Team Leader.
Sure, it would be best if the system wasn't able to be manipulated as easy, but in between, this would help a lot... I hope.
Leave a Comment