Let's Congratulate Matt and his Bambicoot ARG Team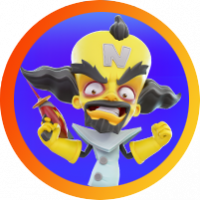 hanautaBOB
Posts: 667
Level 3
He wanted to proof that King is incapable of stopping him from cheating again and again and he surely did.
Well done.
Meanwhile, King will continue to take your Money for Crystals and Skins while they are busy preparing more empty content without fixing the game.
So, a little recap on all the stuff that annoys me.
Base game has Broken Collection Runs and Survival Run is still a mess... All the while we never got back to 3 Tickets per day, since King "Balanced" the game... meaning, making it worse.
Seasonal content is getting boring because it's 1 week of nothing for 1 gang that's beaten in less than an hour and the Mission board is just a Material Trader.
Leaderboards can be ruined at the hands of cheaters, so there is no point in trying to compete.
Even without that, there are issues with the Season End Rewards, there some players just don't get any Rewards for unknown Reasons.
The Vendor is Broken and every Person that responds to this issue has different attempts at explaining what's going on, even contradicting each other.
I guess the Great Gate Gem Run will be missing forever, since giving the players 2 more Crystals per day clearly would ruin the "delicate balance" of the Economy.
Support cannot do anything right, they keep switching between the person who is "working on your case" faster than you can say "Who are you?" and they always start from scratch.
A brick wall is more helpful than them.
So yeah... I miss the time there I was still naive enough to think this game would improve, but obviously it will never be better than it is.
It can only get worse.
Leave a Comment