[Spoiler Alert] Season 6 Skins Stats has been confirm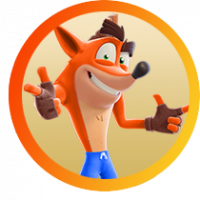 faisalkhan2
Posts: 72
Level 3
Hello Everyone, I hope you all doing well before I start off with making another post regarding skins. I wanna tell you that if I'm posting something, it Contain Spoilers for upcoming Seasonal Update. If you wanna see something as a surprise then this post is not for you because you have to wait for this season to be Arrive if you wanna see skins as a surprise.
For Spoiler Users if you wanna Talk, make sure you guys use Spoiler Tag Properly, by doing this you need to tap on bottom left mark and then Tap on (") Then tap on Spoiler tag to type something on spoiler to hide your text as spoiler. I hope you Understand.
Thank you.
Alright Fam. Season 6 Skins stat has been Confirm, Unfortunately this Season we're not gonna be Getting Fizzle Flake and bellow Pepper bonuses which is Sad. This season we only Have 2 Legendary skins, 8 Epic skins, 4 Rare Skins and 2 Common skins.
Total there will be 16 Skins in total.
I'll be posting 5 Screenshots. The first 4 Screenshots will contain skins with thier bonuses on them and the 5th Screenshot has the coverage of Every skins so you Understand what Aku Aku level do they come with. If you're confuse about what level 1 And level 2 Aku aku is? Then level 1 Aku aku mean they come with Normal Aku Aku and level 2 mean they come with Golden Aku aku.
I hope you Understand what I mean and Let's get right into screenshots.
Before I end this post, if you guys find my Post Helpful, please give a Reaction, I worked so Hard on this plus I'm 4 points away to hit level 3.
The Reason Level 3 will be Important for me Because I wanna make Projects and tutorial for Crash on the run to help out our Community and Providing spreadsheet link. When players asked me to give them a link to spreadsheed. I Couldn't give them Because this Feature was Disable and I have to be level 3 to do this and it's Pretty hard for me to focus on Forum Because I'm Mostly active on 'crashontherun' Official Discord to post something like that. If I able to hit level 3. I will achieve my dream to help you guys out.
Thank you. 😀
Leave a Comment