Welcome to our New COTR CM: Pounawea!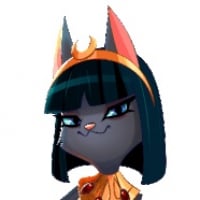 QueenMia
Posts: 12,982
Community Manager
Hi Bandicoots 👋
I wanted to let you all know that tomorrow will be my last day in the Kingdom. This was not an easy decision as I absolutely adored the whole 3 and a half year here in the King Community.
I would have loved to be able to keep being a CM here but it is time for me to move on and do what I always wanted to do. I'll miss you all but cherish the memories I have.
From now on, my friend @Pounawea is going to look after the Crash on the Run Community. Therefore, please join me in welcoming him to the COTR Corner 🙌
I'd like to take the opportunity to give a special shout out to the COTR Mods @Dimenzio and @Peti321 who have always kept friendly and helpful to all of us. Thank you, guys!
I wish you all the best and I'll see you on the run ✌️ Keep on rocking and stay happy 🍒
Leave a Comment