This game needs to be improved!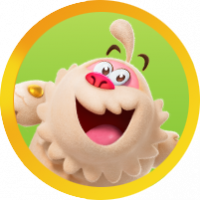 Mohamed90909
Posts: 135
Level 3
Ever since I downloaded this game, it was amazing because it brings back the old memories. But now as I continue to play this game, it becomes more boring because they don't add new features, news playable characters like Crunch, Tawna, Cortex, Nina and more( Not the skins). And the worst of all they didn't even add the power ups Crash and coco used to have like fruit bazooka, death tornado spin, double jump, rocket jump, sneaky shoes, speedy shoes, crawl, and more….
This game needs all these feature and more.
Please guys give me your opinions about this. Thank you and stay safe🙏👍
Leave a Comment