🔧
Temporary connectivity issues!
More details
HERE
Is this games dead?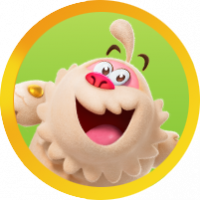 Nothings new!
All this waiting and yet they've done nothing except ruining the inferface by making a new one to replace it.
No challenges, no new features, no new stuff at all
The dumbest thing is that we've given them so many ideas, more errors to be fixed, and most important we've discussed so much. And yet they've done nothing but posting some stupid posts just so they think they might calm us down, but it doesn't it's not making us clam or happy but angry and frustration! To be honest, if this game really is focused more enough then this game would've been apples game of the year on iPhone!
please guys let's be honest to ourselves and make opinions about this, what caused them to stop making new things on COTR? And why?
thank you and stay safe❤️🙏👍
Comments