New Buildings, Features, and more Ideas part 5 Making Custom Levels👍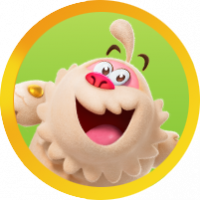 Mohamed90909
Posts: 138
Level 3
In this next part of "New Buildings, Features, and more Ideas👍", we'll be talking about how custom levels can be more fun, more challenging, more creative, and other things for that.
Custom levels are way harder than normal levels because you're playing these levels that are made not by developers, but instead anyone in their own creative ways. Some people have finished playing COTR because they've completed all the story levels and they want to play playing more, right?
Instead of forcing the devs to make more levels, more seasons and others, why not create your own custom levels. That'll save more time for the developers to focus on other things and it'll be way more easier for all of us.
This is what they call Creative Mode(honoring LittleBigPlanet), this mode allows you to create custom levels in your own ways. You can edit crates, power ups, enemies, bosses, your abilities(how high you can jump, how strong your attacks can be, and others), obstacles and others!
With this added, it'll make way more easier for both developers and all of us as well!
So please Developers(@Diamond_Lim ,@fluffe119, and other developers) add this mode so all of us can create our own amazing, crazier, crashier, challenging, and magnificent custom levels🙏🙏🙏👍👍👍👍
Note: You can put this creative mode in COTR(any mobiles) or in PC(PC are a lot more easier when it comes to making your own levels).
So guys think about this and please give me your opinions about this great idea of mine👍.
Thank you and stay safe🙏🙏🙏
Leave a Comment