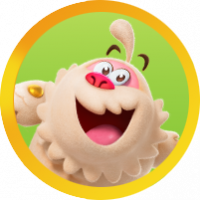 Pattyt67

Level 3
About
Username

Pattyt67

Joined

Visits

391

Last Active

Roles

Member

Points

110

Badges

22

Posts

206
Comments
Having 30 moves and 142 jellies and no boosters it's a hamster's treadmill! You aren't kidding boring. Maddening also.

I'm there. IMPOSSIBLE! What is wrong with these people? Where's my 32 moves? UNFAIR!

I am now getting moves on my iPhone but not my iPad.

Not me. I hope they have a major update! A good one

I'm right at that point of deleting this supposed game. It was fun while it lasted but if I the Guinea pig or test case. They should be paying me! I don't like this anymore.

I'm not getting them either. Still 5 on iPhone and iPad on Facebook…

I'm on a very hard level. No extra moves. They took mine away. The board is easier before I got to it. Now it is impossible and I'm very tired of trying. There is no level playing field and nothing we can count on. Level 12159. Impossible without much help for which I will not pay. They have really taken a fun game and…

I totally agree! They are driving people away. Not too bright whoever is causing all of the problems.

Yes. The fun should be what they added to. Instead they've taken it away. I'm looking for new games.

Games have rules and standards like anything else. When the people who control the game change it on a whim. It's no longer a game. It's unfair and if by any other description would be subject to legal recourse. It used to be a game or seemed to be. A level playing field is required or it no longer is a game. I have always…

Aren't we having special fun? NO. Thank you King! I have a new person that has passed level 10,000 and is back on level one. It's been my thought for awhile. Just start over. Less grief. I may do it yet. If I did it before, I can do it again.

Me too. And this morning when I start the game only my name is there. My other players were there with pink hearts to send lives…gone! The fun part is gone. If I'm going to work this hard they should be paying me!!

It is messed up for the players (the funders of the game). I will wait until they fix THEIR mistakes until I even care. They don't !!

Just like getting lives from friends. It's all messed up and not in the players favor. It is what it is…

That's great! I was trying that on level 12142 also nightmarishly hard with 28 moves and my 35 extra moves disappeared!! I tried turning off both devices and back on but still gone. Very frustrating.

So true. And they try to sell you same thing for more $$.

I had 30 extra moves on my iPhone and iPad and went back to play and it's back to 5 extra moves for 10 gold bars. Where are all of my extra moves? What are they ruining now?!?!

21 moves for me. 30 something for the people they like. I feel special! Why don't they just leave it alone!?? I am human. I am NOT a gerbil on a treadmill! They aren't paying me for their stupid, Unfair experiments! Tired of it. On to new games…

It is impossible. And unfair. What a terrible reputation King is getting!