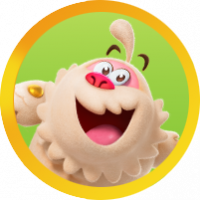 TotoAml

Level 2
About
Username

TotoAml

Joined

Visits

44

Last Active

Roles

Member

Points

20

Badges

7

Posts

12
Comments
Thank you, I am now passed 5605.

from what I am seeing I have the latest version, but I still cannot play 5605. It freezes after one move. I just finished shutting down, waited over 2 minutes and restarted.5605 still freezes after the first move.

Everything I find says: 7.20.88. Both of my devices have automatic update. This version appears to be prior to stated fix. It is the only version available in the App Store. How can we fix this??

Even though I keep seeing words that say the issue is fixed, both my IPad and android phone freeze as soon as you make any move.

I have logged off multiple times and it still freezes. I have looked and the latest update was June 28. How do I force it to update ?

So something that we have had for an extended period of time just disappeared and we are left hanging! To put it bluntly 'That just stinks'. Makes me look to other games to play where I can rely on things staying around!!!

My favorite treat is candy corn and salted peanuts mixed together!