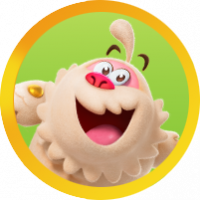 abunaiYo

Level 2
About
Username

abunaiYo

Joined

Visits

57

Last Active

Roles

Member

Points

62

Badges

13

Posts

105
Comments
They're not getting your emails, try the other means like the website chat. They're not going to get your emails :( it's a huge problem

Thanks so much for confirming guys, the gifs help — and that's exactly what I had noticed while playing. Just in case it's not clear: the boost doesn't effect how many crates you see or smash in game; you won't see a visible difference in the level or in the number of crates (or whether or not they're double stacked, etc).…

I've created a thread in support covering this issue actually but thank you

I have had the same problem for more than a week now, and for a TON of money because I kept trying to make the purchase. They tried to close my case because I "never replied" (I have replied to EVERY EMAIL) after three or four days. That really annoyed me because I sent three emails with screen shots -- two the first time…

@westy17 Honestly I didn't get help from King until TODAY. And first one person offered me 300 gems, another stated King isn't predatory and no one else is having issues, and finally the last person saw the overcharges and that I hadn't received anything for ANY of the charges (all of them using the same info...so some pay…

Haha hey thanks, I just did (mostly). After I finally got through to King's support TODAY. Apple denied it at first, King wouldn't help, but after a ton of stress and yeah, I'll admit, some tears on my part, someone explained and I got the decision reviewed by apple and got it back. I didn't even ask for the initial 40$…

I did in my initial replies to this thread, as you can see above. I didn't tag you until you replied with what I still perceive as a pretty unhelpful response to my stated issues as, again, the way you are presented (and present yourselves) I would rather think you are part of support and have some special access or…

@W35Gamer yes they did, today. Finally. After a full week of difficulties, and well after I made this message/thread. And you know what? I finally got help, and that's great, but I'm talking about up to this point. Because again, other people are affected by similar issues and they're getting bad advice and poor…

**translation provided to the player in question, Portuguese removed* also, just in case for mods, @AsheDeWakanda said they lost almost 213k trophies and 67k steps, and this is very disappointing and a huge loss of time, and they would like help. I think they will post in English shortly.

@W35Gamer I don't find it helpful to tell me repeatedly to be patient, or to check my spam, and I rather think such a huge sum** warrants urgent attention. I repeat, that is HALF of my rent I have been terrified I might be unable to pay! More than a week of non-response is more than long enough! I also have not made…

You know when I got through? TODAY. TODAY I finally got hold of someone. Excuse me for finding that pretty unacceptable for a company the size of King, and given the responses that keep telling us to check spam or wait when support keeps closing tickets and not replying. That's not helpful. My thread explaining how to…

Also regarding the time of this bug — when was that patch released? I created a ticket Friday 3/26. Got a response Saturday morning and replied immediately. It's been more than a week, and there is NO warning to customers that support is not getting emails. scratch that @W35Gamer i think you meant some purchase issue. I…

There is no message informing customers of this issue. I had to figure out myself how to reach support. I am missing THREE HUNDRED dollars. I think you would be trying to get help anywhere you could if you were facing the same issue. It's VERY hard to be "patient" when that is HALF OF MY RENT. thanks.

lol that's kinda funny now that I'm actually looking at it. Totally does have speakers. It's a repurposed jukebox that sells skins instead of songs. It's a singing vending machine! Vendbox Jukechine!

@LizardDinner try these if you don't hear back or if support claims you didn't reply.

@LizardDinner if you don't get a reply check my thread in support. Support sometimes isn't getting emails, and they KNOW they're not getting emails in some cases. They haven't done a thing about it or flagged, but despite the lack of help or response I figured out a few ways to try, with some help from other users. I'll…

They don't actually appear I don't think — when you finish your collection run, I think you should have 120% of however many pop blossom crates you smashed. However given the sheer volume of in-game glitches and problems, I wouldn't be surprised if you're not getting them...you wouldn't be able to really check unless you…

Yeah idk how bad I feel. They still have 320$ from a purchase glitch, and 49$ for stuff I never received. After a FULL WEEK PLUS A FEW DAYS, you know what I have to show for it? 300 gems. That right, 10$ worth of gems. Does that sound reasonable to you? Yeah, me neither. that support is having HUGE issues with reaching…

@MightyWolf please remove the "accepted answer" status. Your message does not address my situation at all and is not helpful but now my thread is marked answered and I will not get help. This does not help me.

No problem. I'm really really sorry you're going through this too. I hope you get helped!

@EdyDemon this is the thread where I have explained options for when support is not getting your emails. Good luck!

@EdyDemon the mods keep telling us to check out email and spam settings...don't think they can help. I just made a thread about this very issue. Tons of people are having the same problem but support has yet to actually address or flag with customers. I've outlined other options for contact in the thread. You can try…

I also did NOT accept that answer, because it does NOT remotely address the problem. That is NOT an appropriate guide/help for the issue at hand. Customers like me ARE GETTING EVERY EMAIL. SUPPORT ISNT GETTING OUR REPLIES. Did you even read what I wrote? Support's replies are broken and support should check their spam. I…

Yeah that's not even remotely the issue, the support team is the issue.

Update for anyone paying any attention -- THEY OFFERED ME 300 GEMS. FOR THE TROUBLE. ITS A JOKE. I'm so insulted. **This is after I finally got through to people in the website chat who admitted I was OVERCHARGED 320$ and never got the item I was supposed to, but could only offer me THREE HUNDRED DOLLARS OF GEMS. I want…

Oh got it...huh. I mean, it's still predatory. They can say all they like that they're showing you what you're going to lose but I can't think of any other game that makes people choose between giving them more money (Adsense or gems) or risk not only the level's rewards, but rewards you've already accumulated....that's…

I'm not helping them with anything, I'm done after my experience with support. I really wanted to love this app but it stole more than 300$ from me Friday 3/26 and I still don't have my money back or any response from support. Even after posting all over the support forums.

I thought it was the known bug they're working on? Admittedly my problems, as I've mentioned, are different because I AM reviving, and my steps aren't adding, the latest is just replacing the prior or randomly decreasing. So is that the known glitch?

Ugh. I'm really sorry. I wish I had a fix for you. I'm in the same boat but I'm steadily giving up on this game, they still have my money and are ignoring my requests for help but keep trying to make me take gems for the 320 they stole from me.

Apple denied mine which is why I ask, and no one at King will help. I just tried the website and I'm just so defeated and depressed. This is such a huge sum** of money, I can't afford to just eat this but no one will help me.