Level 3,000 is here! Download your wallpaper and get your badge!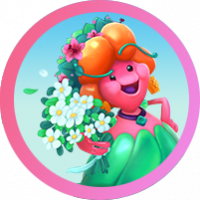 Lola_Pop
Posts: 11,997
Community Manager
Keep reading to...
download your exclusive wallpaper
get your badge
join the party!
Hello, Diamond Hunters!
We're celebrating the release of level 3,000 in our fav game Diamond Diaries Saga! What a journey it has been! 3,000 shiny levels, so many charms linked, jewels crafted by all of us, and so many cities visited by our dear Lucy! That deserves a party and some goodies 😁.
Would you like to download an exclusive wallpaper for your desktop or mobile? And what about an exclusive badge to show off on your Community profile? If it sounds good to you, just answer this little question:
What's the best holiday trip you've ever made, your all-time favorite holiday destination?
Every player who answers this question will receive our Level 3,000 badge! You can post a comment or a picture; that's up to you.
And remember to download your exclusive wallpaper- you can choose between the desktop and the mobile version- or use both! 😉
Comments
Leave a Comment