Share your favorite booster ☄️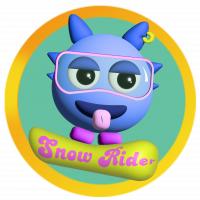 Attention Diamond Diaries Saga players! 👋
We're eager to hear from you - what's your favorite booster in the game? Don't miss out, jump in and put your vote in our shining poll!
Here is a small description of each booster:
Cross Blast Hammer - when smashed, this hammer destroys in a cross shape.
Round Hammer - destroys a small circle when smashed.
Blast Booster - gives you 2 Circle Blasts on any level when selected. Circle Blasts destroy charms and blockers around itself.
Color Blasts Booster - this gives you one color blast on any level when selected. Color blasts destroy all of the same color charms. 
4 Helpful Birds Booster - Gives you 4 helpful bird charms on a level when you select this booster. The helpful birds will help you reach your level goal by destroying blockers such as honeycombs, flowers and others.
Share your favorite booster ☄️
This is a public poll: others will see what you voted for.
Comments
Leave a Comment