🔥 HOT right now in Farm 🌶️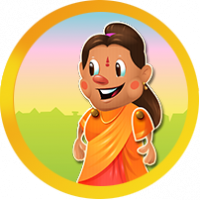 PummyRaj
Posts: 15,011
Farm Moderator
👉 No account yet? Sign up here in 2 seconds! 👈
Howdy Farmers and welcome to the wonderful world of Farm Heroes Saga
🤠
Want to know what is new to the game or have you encountered an issue and you want to see if this is happening to others?
To make things easier for you to find, this is the HOT area where you can find information about contests in the community, new features in the game, special events, latest level releases, reported issues, and much more.
Here are some useful links to help you make the most out of the Community 🤓
👉 First off, don't 🐝 be shy and say Hi HERE!
🏡 New to the Community? Check out our HOUSE RULES HERE
🌟If you're looking for more fun, check the Fun Area here!
💰If you want a chance to win Gold and Boosters, check all our awesome CONTEST HERE🌟
🚜 Find out what is the latest level in Farm Heroes Saga HERE
👩‍🌾 Become the Farmer of the Month in the Community! HERE
Issues in the game that has been reported to the Studio:
Events currently running in the game:
The Studio needs YOUR feedback!
Check out or "Farm Lab" area HERE and share your feedback 📡
Looking to collect more badges? Don't forget to claim your exclusive Farm badges👇
And many more exclusive badges...
📱💪 Farm Harvest Master challenge
🏅Join the Weekly Race and collect your badges HERE  
💡Got an Idea?
Do you have a great idea or suggestions for the game? Check out what has been suggested already HERE.
🛠⚙FAQ
If you need support or information about a feature in your game, this is the place to check!
This discussion has been closed.