❄️ Farm Pass Frosty Season - How to Play!❄️
HERE
🙌 Farm Parade 🥁🎊🎉🎈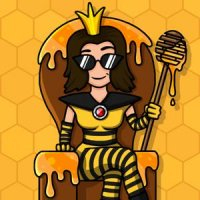 QueenB
Posts: 6,812
Community Manager
🍏 No account yet? Sign up here in 2 seconds! 🍅
Who doesn't love a Parade 🥁🎊🎉🎈
Our Farm Heroes and Cropsies are going on the streets to have a Parade 🥁🥁🥁
Let's join them in this joyful marching band and get Farmtastic rewards to celebrate 🎁🎊🎉
🚨PS! Not everybody has access to this feature as this is still being tested so only a group of players will have it. Don't worry, if you don't have it this time you will get a chance to test this in the future as long as you always make sure your game is up to date!
How do I crack an egg and collect an alligator?
Check out the tutorial HERE!
Other Community Recommendations:
🏆 Don't miss out on our Weekly Race HERE 
Win Free Gold bars HERE 😉
Vote for an Idea or share your Idea 👉 HERE 👈

Leave a Comment