👉 Refer a Friend to Farm Community and get Magic Beans!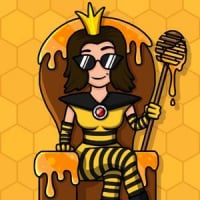 QueenB
Posts: 8,521
Community Manager
☀️ Want to participate? Sign up here in 2 seconds! 🍏
Howdy Farmers!
As you may know, our lovely and exclusive Farm Community is growing and we would love to have even more Farm players joining our family, the more the merrier right 🤗
Wanna help us? 
Of course you will be rewarded with some awesome rewards 😊 In fact, you and your referred friends will each get rewarded!!!
So how does the Referral Program work you're wondering?
Send your referrals the following LINK and ask them to Sign Up!
Once signed in, all your friend needs to do is comment 5 times in the Farm Community (note that we will remove any spam) and post below a screenshot of the game showing what level they are on and WHO has referred them to our lovely community.
What are the Rewards?
For each new member that you introduce to the Community, you get 5000 Magic Beans. Your referral will receive 2500 Magic Beans!
NOTE! Rewards will only be added to your Farm Heroes Saga game, and your referral must have commented 5 times in order to collect the rewards!
Rules!
Anybody who is already a community member can refer to as many people as they wish, the sky's the limit.
Remember we only use English in the Community so your referrals needs to comment in English.
There is no rush!!! Take you time to get to know the community and comment when you're ready 😉
If you're thinking of creating a new account to "speed up the process", don't! We can see it 😉
Simple right?! 🤩
Leave a Comment