🍊 Win gold bars In maths with a difference 🍓
HERE
🐥 Beat the Superstar Contest is back in action 🐥
HERE
❄️ Farm Pass Frosty Season - How to Play!❄️
HERE
📊 Poll! Vote for your favorite Booster!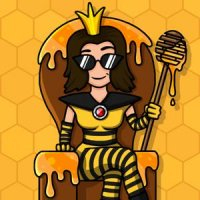 QueenB
Posts: 6,645
Community Manager
☀️ Sign up to Vote HERE! 🍏
Howdy Farmers!
Boosters are special items that help you work towards the goal you need to achieve when playing a level.
From the list below, vote for the Booster you LIKE best and comment why you chose that particular Booster.
👉 Rechargeable Boosters!
1.Magic Shovel
2. Tractor
3. Bonus Rewarder
4. Color Collector
👉 Boosters that only appear in select levels!
5. Egg Cracker
6. Clean-Up
👉 Pre-Level & End-Game Boosters
7. +5 Extra Moves
8. Turbo Tractor
9. Amelia's Airdrop
10. Super Fruit
Other Community Recommendations:
VOTE for your favorite Event HERE
Feedback needed! 👉 How do you like the NEW Map?
🏆 Don't miss out on our Weekly Race HERE
Win Free Gold bars HERE 😉
Vote for an Idea or share your Idea 👉 HERE 👈

📊 Poll! Vote for your favorite Booster!
This is a public poll: others will see what you voted for.
Leave a Comment