🍊 Win gold bars In maths with a difference 🍓
HERE
🐥 Beat the Superstar Contest is back in action 🐥
HERE
❄️ Farm Pass Frosty Season - How to Play!❄️
HERE
🐏🌾 New Event - Sleepy Sheep 🐏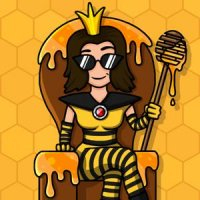 QueenB
Posts: 6,645
Community Manager
☀️ Want to participate? Sign up here in 2 seconds! 🍏
Join the cropsies while laying on a Hay Bale taking an late afternoon nap while the sheep are munching away on the Hay underneath them… 🐏🐏🌾🌾
Play with the sound on and feel the vibe 🔊🎶
🌾 When. does it start?
The event starts today 23rd of November and ends on the 7th of December.
🌾 Do I get any rewards?
Of course
😉

You have 14 days to complete the event and get awesome rewards along the way 🎊🥳



As always, we would love to hear your feedback on how you like the event, what could be different and any improvements you would like to suggest and also if you want to send the team behind this event a message
🤩
Other Community Recommendations:
VOTE for your favorite Event HERE
VOTE for your favorite Booster HERE
Feedback needed! 👉 How do you like the NEW Map?
🏆 Don't miss out on our Weekly Race HERE
Win Free Gold bars HERE 😉
Vote for an Idea or share your Idea 👉 HERE 👈

Leave a Comment