🍊 Win gold bars In maths with a difference 🍓
HERE
🐥 Beat the Superstar Contest is back in action 🐥
HERE
❄️ Farm Pass Frosty Season - How to Play!❄️
HERE
🦃 Thanksgiving Challenges!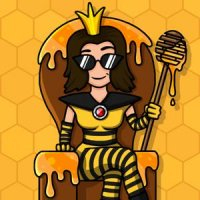 QueenB
Posts: 6,645
Community Manager
☀️ Want to participate? Sign up here in 2 seconds! 🍏
It's Challenge time and what better way to do it Thanksgiving style 🦃
Join us on celebrating Thanksgiving by compete and new and different challenge each day 😃💪

When does it start?
Starts today 24th of November and ends on the 29th of November.
How do I play?
Each day you get a pop up with a challenge to complete. You have 24 hours to complete the challenge.
What can I win?
The prize for completing different challenges will show in the pop. You can earn Boosters, Beans and Lives.

Things to know...
Rewards are given the day after the challenge has been completed!
You will not find this challenge on the Event tap in the game. Just keep an eye on the pop up that you will receive along your play.
👉 While you're here, we would love to know what you think about this feature 😉
Do you like the challenge and the rewards?
Which of the challenge did you enjoy the most?
What would you like to see differently?
It would mean a lot to us if you can help us make the game even better 🙌
🚨PS! Not everybody has access to this feature as this is still being tested so only a group of players will have it. Don't worry, if you don't have it this time you will get a chance to test this in the future as long as you always make sure your game is up to date!

In the meantime, If you're looking to have more fun, don't miss out on our Weekly Race HERE and wait there's more, Free Gold bars HERE 😉

Leave a Comment