🥕🍏🍓💧 Harvest your level 4000 badge!
HERE!
💪📱 Collect your Farm Harvest Master Badge!
HERE!
🧐 Guess the score and get a chance to win Gold Bars!
HERE!
🌈 Collect your Rainbow Love Badge❤️
HERE!
Good morning farmers! 💐💐 it's Star Wars day! (Off topic)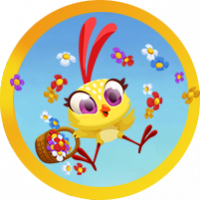 Lady_Choo
Posts: 14,368
Farm Moderator
Good morning! In particular for Star Wars fans. I've been waiting a while to use this heh heh.
It's that day! It's Star Wars day! May the 4th be with you 😀😀
And for the die hard fans, google it and look at the official page..there are cute cookie recipes 😍
share your favourite Star Wars memes but keep them family friendly 😉


☕ Keep safe...Keep social distancing. I don't like people anyway  😉☕
🐥Life's not about counting chickens. Unless they all escape their coop of course! 🐤
New contest! 🍏 Win a badge and a chance to win gold! 🍏

Farm heroes addict collecting cropsies since 2013. 
Leave a Comment