🥕🍏🍓💧 Harvest your level 4000 badge!
HERE!
💪📱 Collect your Farm Harvest Master Badge!
HERE!
🧐 Guess the score and get a chance to win Gold Bars!
HERE!
🌈 Collect your Rainbow Love Badge❤️
HERE!
Invite option in teams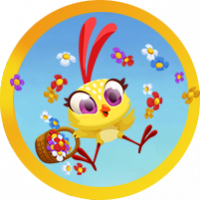 Lady_Choo
Posts: 14,371
Farm Moderator
Hi all, we have this new teams feature where you can join a team and play with friends. Which is awesome!
However I've seen over in our Facebook group that players are having trouble finding friends groups which gave me the idea.
Could we have an invite player option so that the team leader can invite friends and then the friends can agree or deny it? It would make things easier 😁


☕ Keep safe...Keep social distancing. I don't like people anyway  😉☕
🐥Life's not about counting chickens. Unless they all escape their coop of course! 🐤
New contest! 🍏 Win a badge and a chance to win gold! 🍏

Farm heroes addict collecting cropsies since 2013. 
Leave a Comment