📣👉👉 SHARE AND JOIN YOUR TEAMS HERE👈👈📣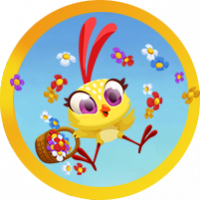 Lady_Choo
Posts: 14,520
Farm Moderator
Don't have a Community Account yet, 👉 Please Sign-Up right HERE 👈. It only takes a minute!
Good morning Farmers. We have a lot of posts requesting teams. Either post them in this thread here...or list your team name in this thread then players can join 🙂



🐥Life's not about counting chickens. Unless they all escape their coop of course! 🐤

🐶🐔win boosters guess the missing item🐔🐶 
Farm heroes addict collecting cropsies since 2013. 
Leave a Comment