🥕🍏🍓💧 Harvest your level 4000 badge!
HERE!
💪📱 Collect your Farm Harvest Master Badge!
HERE!
🧐 Guess the score and get a chance to win Gold Bars!
HERE!
(ENDED) 🌾 Show me a Lower Score 🐥 AND 🐥 Win Hunter Boosters 🌾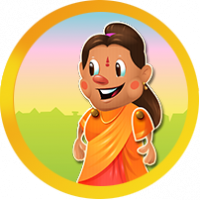 PummyRaj
Posts: 13,936
Farm Moderator
Don't have a Community Account yet,👉  Please Sign-Up right HERE 👈 It only takes a minute!
Howdy Farmers 👩‍🌾 How are you all?
Hope you all are enjoying the contests your Farm MoDs are running 🌾 🌱 🌾
Today, I am here with a little bit of a new concept! Hope you all like it 🐥 🤞
So, what is the concept of my today's challenge? Here is a score I have achieved in a level.
Challenge 💪 🦾
Get a lower score than mine. The lower the score, the better chances to win 🙌
Rules:: ✅
** Show the winning score at the end of the level;
** Do not cover/cut off anything from your Screenshots;
** You are allowed to block other players names (only) for their privacy;
** You can have 5 to 10 attempts;
**  Please do not SPAM 😅
** If anybody does that, they are the rule-breakers and will not be counted towards the win 😕
** If you play level # 266, it will not be considered
Prizes:: 🏆️ 
** 3 Players with lowest scores will be rewarded 3 Hunter Boosters (OR Color Collectors / Purple Dogs);
Duration:: ⏰
You have until 15:00 CET on 28th of May, 2021 
These are the "Terms & Conditions" to follow to participate in the Contest
Leave a Comment