👩‍🌾 Become the Farmer of the Month in the Community!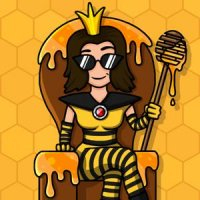 QueenB
Posts: 7,764
Community Manager
🌺 New to the Community? Register HERE in just 2 seconds.🌻
Howdy Farmers 👋
You are more and more amazing Farmers joining the FHS Community and, every day, we're amazed by members doing something extraordinary and go above and beyond to help others. It can be someone helping a fellow farmer, a funny thread comment that made everyone smile, the coolest profile name, the sweetest comment, or the longest, wittiest, or most remarkable answer in a thread.
So to give you the recognition you deserve and spread the love around the Farm, we're excited to let you know that you now have a chance to become our Farmer of the Month!
🌻 How to become Farmer of the month?
Help others, spread the joy on the Farm, share Farm-tastic news, tips, or achievements, simply be yourself and have fun!
Every month, our amazing Mods and CMs will be picking the Farmer on the Month - You can also nominate other members (or why not yourself), just let us know why below!
There will be one member chosen every month, starting in July. The Farmer of the month will be announced at the end of each month (around the 2nd of August).
Please note that no Game Moderators, Community Managers, or Kingsters can be nominated as the Farmer of the Month.
🌻 What does being Farmer of the month give you?
Each Farmer of the month will receive:
100 Gold Bars in Farm Heroes Saga game.
A wonderful Farmer of the Month badge...
So what are you waiting for? 
Don't hesitate to nominate!
YOU could be the next Farmer of the Month and get the limited edition Badge + 100 GB!
So see you around, Farmers 👩‍🌾🌻🤠
This discussion has been closed.