🚜🌞**ENDED **Farm Heroes Saga Summer Fun Community contest🌞🚜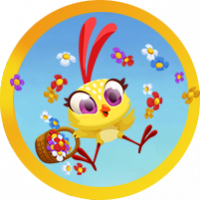 Lady_Choo
Posts: 14,975
Farm Moderator
No account yet? Register HERE in 2 seconds!
Welcome Farmers to the 2021 Community Wide Summer Fun Contest!
There are seven contests throughout the community with the final contest located in the Community Hub.
You need to:
👉spot the differences in each game for a chance to win 20 GB in that game
👉go to the Community Hub HERE and list what the difference was of each special item mentioned in the 7 contests, for the chance to win 50 GB in the game of your choice!
Look at the images below and find 8 differences between them
List the 8 differences below to have a chance at being one of the lucky 5 players selected to win 20 GB in your Farm Heroes Saga Game.
Players are encouraged to use the spoiler so other players can find the differences themselves.
The difference you find in Amelia is the Special Difference for this contest, that you will need to post as part of your answer in the Community Hub Contest.
The contest will run until 1500 CET 20 August 2021.
👉This Summer Fun Badge will be awarded to all players who post their answers in the Community Hub Contest!
"Terms and Conditions here"
Good Luck everyone!
Leave a Comment