1-2-3 Grow your "Special Cropsie" -- Collect our "Special" Badge
More Info HERE!
🌊🦪🤿 Caves and Caverns!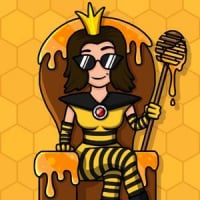 QueenB
Posts: 9,843
Community Manager
Howdy Farmers!
It's time to go Oyster diving 🦪🤿
Farms underworld journey continues, and we have more exciting events for you to enjoy!
Starting today, the 8th of August, until the 21st of August, a new oyster event will be at your disposal where you can play a set of levels and get a chance to win Boosters. Magic Beans and unlimited lives along the way.
Being underwater is like dancing with the fishes
And that is one of my wishes!
Being underwater is like a fairy tale
A kingdom where the king is a whale
Being underwater is like counting as you breathe
Only some understand the magic of the oceans beneath.
How does playing the event make you feel?
Do you like the graphic?
Do you play with the sound on?
🚨PS! Not everybody has access to this feature as this is still being tested, so only a group of players will have it. Don't worry. If you don't have it this time, you will get a chance to test this in the future as long as you always ensure your game is up to date!
Don't have a Community Account yet, 👉 Sign-Up right HERE 👈. It only takes a minute!
Leave a Comment