🏕 Farm Pass - Camping Season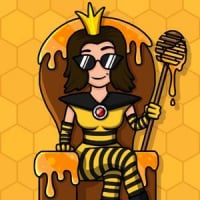 QueenB
Posts: 12,330
Community Manager
Pack your bag! A new camping adventure and shiny rewards are calling you in the Farm!
🏕 Season duration: Starts today 3rd of July and ends on the 31st!
🏕 How to Play!
Beat any new levels, collect points and earn rewards!
Super hard levels provide more points!
🏕 Where can I find Farm Pass?
Look for this image under your Event tab:
IMPORTANT:
The pass is only available for a limited period. The event has a timer that counts down the time, so the player should be able to see how much time there is left until the event ends
Don't miss out on these sweet rewards:
Farm Free VS Golden Pass
Items shown in the offer must be unlocked while playing any new levels, claiming them once available.
🍄 New 123 Grow - Mushroom!
Mushroom picking is a must when camping. Don't miss out on the upcoming 123 Grow!
⏳ From the 10th of July until the 16th!
Don't miss out on the side challenges where you can earn more awesome rewards!
💦💧 Water Well
⏳ From the 3rd to 9th of July!
🌞 Summer Paradise
⏳ From the 10th to 23rd of July!
🥁 Farm Parade
⏳ From the 24th to 30th of July!
More in the community!
Complete any of these challenges and earn this one of kind Camping Badge:
👨‍👩‍👦‍👦 New to the Community? Register HERE in just 2 seconds.
Comments