(ENDED)👉🏻 Win boosters! 🐶 how observant are you? 👀🐶👈🏻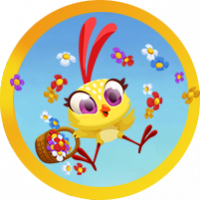 Lady_Choo
Posts: 14,975
Farm Moderator
Don't have a Community Account? Sign-up right HERE 👈️ It only takes a minute!
Good day farmers!
🍎🍏🍓🥕🚜👨‍🌾👩‍🌾
Another test of your observational skills. This time for a chance to win boosters.
The sun is shining, the birds are singing (unless you live in England right now anyway!) and Hunter has gone to the park to get rid of some of that energy.
There are 11 differences between the pictures, can you find them all?
How do I participate?
All you need to do is write where the differences are!
Make sure you use the spoiler feature though so that others have a chance to find them (you can find out how to use the spoiler feature here) 
What will I win?
Three winners will win 3 Hunter boosters (colour collector) . Names will be drawn from correct entries, or the 3 closest entries. They cannot be transferred or swapped for another game format so this game only. 
How long do I have?
You have until 21st May 16:00 BST. 
So look carefully! Good luck!
Terms and Conditions here
Leave a Comment