🚨
Exclusive Q&A
! Ask all your questions to the Game Studio
HERE!
❓
You asked for it, we made it! Accept All button is now on the mobile app and the Facebook too!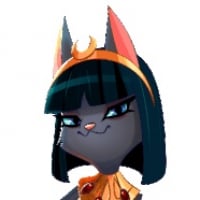 QueenMia
Posts: 10,223
Community Manager
🥕 No account yet? Sign up here in 2 seconds! 🥕
Howdy Farmers 🤗
👉 Ever wished there was an Accept All button available on mobile and Facebook? Well your wish as become reality!
You were many to have asked for it (here). Our Farm-tastic Game Studio made it happen! Thanks to @Chicken_Slayer for pushing this idea on Community!
This is why it's important for you to let us know how you feel about the game. That way we can make sure we know what you like or dislike and keep it in mind to make the game experience better to you 😉
Thanks to your feedback, the Game Studio implemented your idea - Does it make the game experience better to you? Do you love it or does it make no difference? Let us know by commenting below!
👉 So thank you, Community for helping us improving the game. Keep your suggestions coming 🙏
Happy playing 🍒
No account yet?
Sign up here i
n 2 seconds!

Leave a Comment