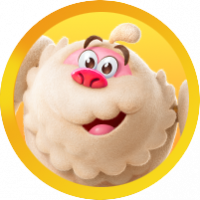 popanda55
Level 3
Playing king games daily since 2013.
popanda55

Level 3
will Not do king community actively, tag me so I can comment on your threads, I check my notifications daily.
About
Username

popanda55

Joined

Visits

17

Last Active

Roles

Member

Points

109

Posts

91

Badges

14
Comments
Hola! I think the comment badges are broken and I love the community!

I'm sorry, but you cannot delete threads, but you can ask a manager to close it for you!

Ahh. I see! Thanks! I think I can beat the hard level and get to that shiny pet

Man, you are really farming on those posts there

King "Making your favorite games worse since 2015"

I think that candy chronicles is the center of the "disappointment scams". You work so hard on these very hard to nearly impossible levels and when your hard work pays off, King decides to blow it at the peak of excitement. A totally useless discoun…

(Spoiler) Late again, late again.

Sorry, I meant to say to decrease the sugar stars multiplier.

It was on the daily challenge, but I am on level 42.

WE NEED THE SYRIPED AND QRAPPED TO WIN!!!! 

Party booster too OP, stripe+wrap is just right.

I just found out that you can destroy it with mesh masher. But are there any other ways to destroy it?

I mean, the party cone hat is sometimes mistaken for a ice cream cone

(Image) This is what I was talking about. What I was talking about is that it rarely does not appear.

Well, it does kinda answer part of the question

@rhondakaye60 Uhhhhhhh this is completely off topic.