We want to hear from 👉 YOU!
HERE
Darwin's Diary! Level Tips 🤓 - Episode 143!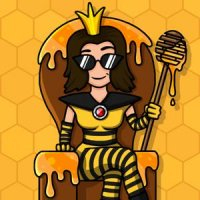 QueenB
Posts: 6,859
Community Manager
Hello, hello my dear Diary!
Another marvelous and sunny day and again, it's HAPPY THURSDAY!
Even though some need to stay home to keep themselves safe - I am here for them and will always make their days happier ❤️
Let's go and find out what Episode 143 has in store for us!!!
2130
Don't be misled, I know I am standing there, super close to you. But there is a gap between us!
You have to work from down to up. Remove the bushes as fast as possible - really! But focus more on the lower part, then you will find the Butterflies as they are right in my way!
2132
Ok so, the Hedgehog family is soooo important here!
You need to have them awake but in the right spot. The most important thing is to remove the Ice on the buckets, if not, there can't be more Water to defrost the Super duper Water Cropsies!
But don't waste too much time, trying to find the right spot for the Hedgehogs, until those on the board don't disappear there won't come more but you need more to win this level!
2137
It's not so easy to get Miss Cloud out of there but you have to!
Also, have a look. There are no more Tomatoes on the board, just the big Cropsies you see under the Ice. Miss Cloud CAN help here, but the best would be to use the wind to match those Super Tomatoes. 
Just don't forget - Miss Cloud is here to help, too.
That's all for this week, my dear Diary.
Enjoy my tips & tricks to win these levels :)
Have a fantastic time and talk to you soon!
Love, 
Darwin!

Leave a Comment