🐐🐕 Farm Heroes Super Game Guides!
HERE
🎙 The King Community would love to hear from you! Click to take a survey
HERE!
Double point Sunday STILL not working even after update.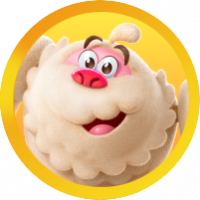 quixFHSS
Posts: 4
Newbie
I thought "great they fixed it". But it only looks like you're getting double points. It says double points on the little bar, but double points are not counted on the progress arc. Why is this so hard to fix???
Please see the attachments. I took a screenshot of the country show counter before I played a level, and then after I played a level that I did not win. You will notice even though the leaf says 10 points, the counter arc only added five points. It should say 70.