🐐🐕 Farm Heroes Super Game Guides!
HERE
🎙 The King Community would love to hear from you! Click to take a survey
HERE!
Why can't I enter date of birth?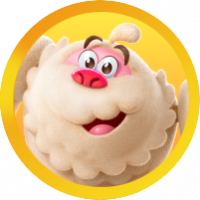 lynnes
Posts: 3
Newbie
I am on level 1000+ of Farm Heroes Super Saga (can't remember exactly), but now I get a message pop up before I click play, saying "enter date of birth. We ask for your birthday to ensure you get the best possible experience"
I can enter the year and the day, but the drop down for the month doesn't work! I can't skip past it or continue the game. I have checked on Google play and it appears to be updated, so now VERY frustrated.
I have tried to check my account on King, but had to create a new one as it cannot find my account, so if I now reinstall the game, I will lose all my progress!!!! HELP.