I'm having trouble connecting to the Apple store. Help!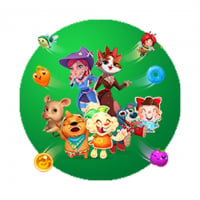 Community_Team
Posts: 1,845
System
f you can't connect to the iTunes Store, this might be an issue outside King, but there are some steps we recommend you try.
First, check your connection by using a browser to make sure pages load. Check your internet provider and WiFi if there's a problem there.
Then, check the Apple System Status page to see if there are any interruptions in service by clicking here.
If necessary, update your account by resetting your Apple ID password. Go to Settings > Your account > iTunes and App Store, then tap your Apple ID, sign out, then sign in again.
Make sure your device is up-to-date and update the software if necessary.
Check the date and time on your device, as you'll encounter problems if it's not correctly set.
If you still have problems, these steps and more detailed advanced steps can be found here on the Apple site.