How to stun Mister Claws!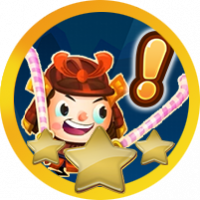 Elsa
Posts: 28,094
Superstar
Mr. Claws, the naughty cat, loves big peppers! He is out to steal Pepper's peppers. He moves his mechanical hand-contraption from row to row on the game board. Whenever you make a move, he nabs all the grown and partially-grown peppers in a highlighted row.    The Inferno Booster is very helpful for Mister Claws levels when you want to knock him out quick by starting a pepper panic.
If you arrived here, then you might want to start at the beginning of 'How to Play Pepper Panic Saga' 


"Mother of Superstars. Relentless and passionate like no one else."

❤️ ❤️ ❤️ ❤️