How to create a match 5 cross blast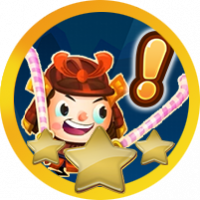 Elsa
Posts: 28,094
Superstar
Five-of-a-kind works a lot like an Exploding Pepper. It will increase the concentration of all peppers of its color by one level. This is hardly as exciting as the Candy Crush Color Bomb, but it can turn out to be very important when forming Pepper Panics.  This match can temporarily knock out Mister Claws.  Doesn't it feel good to knock him out?
If you arrived here, then you might want to start at the beginning of 'How to Play Pepper Panic Saga' 


"Mother of Superstars. Relentless and passionate like no one else."

❤️ ❤️ ❤️ ❤️