How to make the peppers explode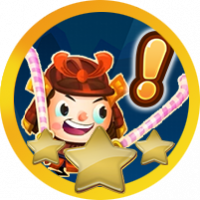 Elsa
Posts: 28,094
Superstar
You can tell when the pepper is ready to explode by the number of dots on it. The dots count up to five, and then the pepper catches on fire. Flaming peppers will explode on the next match.
If you arrived here, then you might want to start at the beginning of 'How to Play Pepper Panic Saga' 


"Mother of Superstars. Relentless and passionate like no one else."

❤️ ❤️ ❤️ ❤️