How to Play Pepper Panic Saga!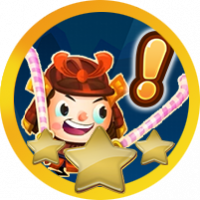 Elsa
Posts: 28,125
Superstar
 Join Pepper and Sheldon on their bus tour as they search the lands looking for peppers to match, grow and explode!  Travel through hundreds of flaming hot levels in search of peppers on the edge of exploding and save them from Mister Claws the cat.
Objective:
The object of this game is to match the peppers of the same color.  It differs from the Candy Crush games, because even though you are still making a match, in this game the peppers grow with each match of 3 or more that you make.
Please click on any, or all of the links below to learn how to play this game.

"Mother of Superstars. Relentless and passionate like no one else."

❤️ ❤️ ❤️ ❤️