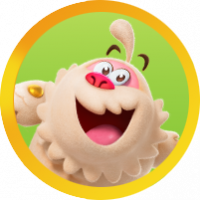 mulliganaceous

Level 2
About
Username

mulliganaceous

Joined

Visits

3

Last Active

Roles

Member

Points

93

Badges

11

Posts

25
Comments
It seems BW2 is getting kinda quiet now...

I have read all the 72-strong replies this question has received, as well as the replies of all the hundreds of duplicates this question has received. As a result, this is a potentially critical situation. A possibly worse change might selectively affect other players: Unable to reset board anymore without losing a life,…

Unless things are changed back immediately, it's obvious King doesn't give a damn about its customers . Unfair buffing of levels is a sure-fire way to post huge losses. Unless King WANT losses, please only keep the nerfs. Remove all the offending buffed configs as referenced from my enumeration on the same thread.

Wow mulliganaceous you put that list together? That is a lot of work! I programmed a program to semiautomatically extract the offending redesigned levels.

Nope, they don't milliganaceous, but it is a good feeling to get all gold crowns for some people. I am one of those who really don't pay attention to the crowns because they don't mean a thing. I mean, it does feel good to get the gold one, regardless (when I notice that I'd gotten it lol). Thanks for the posts guys. It is…

@Alan Yates Please do not use all caps to yell. That is disruptive and ineffective.

In fact, the costless restart should also apply on Soda. 

It is missable. It increases pressure to waste boosters for something that seems so needless.

they are almost completely irrelevant to the game.

this feature should be removed. it is completely pointless or even distracting.

nothing. it just hides the level type color.

Gold crowns and trophies do not give any rewards.

We truly missed timed levels. Bring them all back to the game!

You probably last played Level 500. In mobile, it actually remembers the last level played. But since you stated you also play on facebook, this situation is quite unusual. Did it happen recently? Before, did it work as normal?

Maybe clear the cache though. I am not sure why the restriction may come up in unintended places..

The actual location which the spinning wheel actually decelerates is determined randomly. Pressing STOP means randomly determine the location which the wheel will decelerate.

Level 2109 has no cake bomb.

It is actually rigged. I bet the location where the spinner actually decelerates is determined totally randomly.

I bet there has been some inconsistencies; the HTML5 version is still under development. I hope the HTML5 version includes all web features.