Papa Pear League competition! Win Gold Bars! (Finished)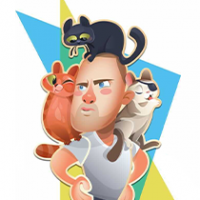 Crazy Cat Lad
Posts: 8,738
Community Manager
Beat the score! Beat your league! Win Gold Bars and more Gold Bars!
Are you ready to beat the score on seven different levels the next seven weeks?
Every week for 7 weeks there'll be a level that you need to play and get the highest score of all other participants. Post your score on that week's level page that you find here below to participate. 
The player that get the highest score on each level will win 30 Gold Bars.
Second best score will give 20 Gold Bars and the third one 10 Gold Bars.
You can play and post a new score as many times you want if someone has beaten your score or if you get an even higher score.
All scores will be counted on 30 August 2019. The player that has won most Gold Bars of all players during the seven weeks, will win an additional 60 Gold Bars and the second and third place will win 20 Gold Bars extra on top of the Gold Bars that you won on each level.
To get to each week's competition, please click here below and post a screen shot of your score on that specific page. Even though each week's level gets revealed on Thursdays, you can play or replay all levels as many times you want until 30 August. So if someone has beaten your score from some week's ago, you can replay the level to take back your number 1 position. 
You have until Friday 30 August 2019, 12:00 CET to participate in the competition and you'll find the Terms and Conditions 
here
.