Show Your Pet City Progress Here! 🦊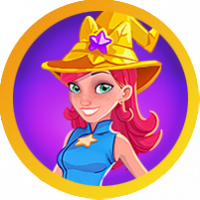 SeraphicStar
Posts: 4,537
Superstar
Hi there fellow Pet Rescue Puzzlers, SeraphicStar here, and with the recent update I thought it would be neat to see how everyones Pet City was progressing! 
Please feel free to post screenshots of your Pet City progress here, and show everyone how awfully pawsome your pet residence building skills are! 🐯
I will start off with mine, but I'm sure you all are much farther than me!
Looking forward to seeing how everyone is doing with their Pet Cities! 🐶
P.S. If anyone hasn't done so yet please feel free to check out the poll made by our 
@Crazy Cat Lad
about Pet Home vs Pet Town
here
Leave a Comment