On a scale that has 225 kg (about 496 Ibs) which Pets would you pick from below to get that same amount of weight?
Pick the Pet or Pets that you think together weigh 225 kg and post their names here below.
The player or players that picks the Pet or Pets that come closest to 225 kg will win 50 Gold Bars! Several combinations can be the correct answer so you can win the Gold Bars with different answers.
The weight of the pets is counted as an adult animal would weigh in real life and you can only pick the Pets that are shown above.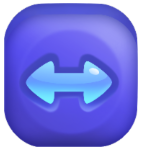 You have until Thursday 31 October 9:00 CET to participate!You can read the Terms and Conditions
here
.
Don't have a Community account yet?

Then sign up right here to participate!