🏁🐕️🐈️  Pet Rescue Level Race! Complete 15 levels or more and get exclusive badges! (finished)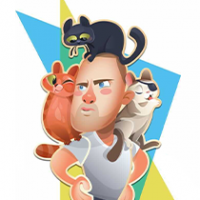 Crazy Cat Lad
Posts: 9,676
Community Manager
🐾 New to the Community? Register here in just 2 seconds!
Are you ready for a Community Level Race in Pet Rescue Saga?
The challenge is to pass 15, 30, 50, 75, 100 or 150 Pet Rescue Saga levels in two weeks!
If you can complete 15 levels or more, you can win one or several of the badges below, depending on how many levels you completed and also Gold Bars to your game!
How to participate?
Post a screen shot of the game map and the level where you are at to enter the race.
Then post another screen shot of your current level within two weeks to get your badge or badges.
A tip is to post your level frequently on the page. It doesn't matter when the two screen shots are posted, as long as you can see that you played 15, 30, 50, 75, 100 or 150 levels on them within two weeks.
If you need help with taking a screen shot, check HERE.
On top of that! Every week one player that managed to get a new badge, will also win 25 Gold Bars to their game.
Good luck!
You have until Friday 18 December 2020 06:00 EST to participate and you'll find terms and conditions here.
Leave a Comment