📱💻️ What is the latest level in Pyramid Solitaire Saga?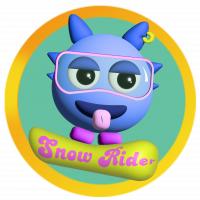 Hello players of Pyramid Solitaire Saga! 👋
Every Thursday we'll be posting the latest levels on each platform.
As of May 25, the platforms have the following updates:
🤖 Android 7490 levels
🍏 iOS 7490 levels
Important updates❗️
Please note that as of April 27, some players will see 15 levels less than usual. This will happen due to the AB testing that will last for roughly 2 months. If you keep the game and your device updated, but find that you have fewer levels than it's mentioned in this post, this means that you most probably fall under the AB testing. We apologize for the inconvenience caused. We'll keep you informed on any changes in the level releases. 
Starting from June 6th, we will change the level release day from Thursday to Tuesday.
Want to join the Community? Sign up in 2 seconds!
This discussion has been closed.