Let's learn more about the King Community! (Part Two)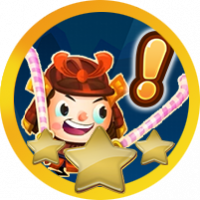 Elsa
Posts: 28,226
Superstar
The International Corner was recently added.

The International Corner is available for the players who speak French, Spanish and German. 

Right now we are trying these three languages.  The Community team will be checking here frequently for any new messages.
The final section is the
Games
area. 
This page will connect you to your game(s) where you can seek support for a game issue, meet other players in the general discussions area, share or vote for a game idea, etc.
If you are a beginner player in Candy Crush Saga, then you will want to visit our
Candy Crush Saga Beginner's Corner
.   Please take a moment to read
A Welcome message to all beginners
!  There are many links to guide you through the game and offer you some tips.  If you would like to connect with some Candy Crush Saga mentors, the  
Meet the Mentors
is the place for you!  If you have any questions about the game, excluding level questions, you can
Ask Tiffi
and her helper.  In this area you can also find some practice contests to get you familiar with the community.  So introduce yourself and have some fun!
So welcome one and all!  We look forward to meeting you.  Below is a list of all the King games and when you click on any of these, you will be taken to the "Newbies, This message is for you" for each game.  Those messages will guide you through each game community. 

      If you haven't read part one then please click on image to start at the beginning.

"Mother of Superstars. Relentless and passionate like no one else."

❤️ ❤️ ❤️ ❤️